Shopping In Limassol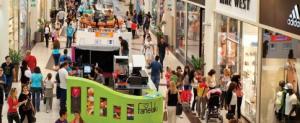 When you're not going to the ancient ruins or spending the day splashing by the beach, shopping offers a great option to fill your day.
From convenience stores and supermarkets to an eclectic mix of discount and high end shops, tourists and residents alike find what they need all over the city.
Specialty convenience stores offer a quick place for tourists to get either souvenirs or basic necessities. For more savings, non-tourist areas offer additional convenient store choices.
Department stores such as Ermes and supermarkets such as Orphanides and Carrefour offer the types of food and non-food items tourists and residents need.
For a more passionate shopping experience, try one of the four main tourist stretches-Makarios Avenue, St. Andrew's Street, Anexartiseas Street and MYMALL in Zakaki area.
On St. Andrew's Street - a road parallel to the sea in Old Town of Limassol - tourists shops sell souvenirs, jewelry, art, cards, maps, leather goods and other small items.
On Anexartiseas Street, everything is at your fingertips. With 165 shops-from optometrists to a precious metal gallery, discount stores to swimwear retailers - everyone will enjoy a shopping trip here.
If you are looking for a quality shopping experience, incredible hours of entertainment or even just a short break to relax and tantalize the senses, MYMALL is the place to visit. As the biggest shopping mall in Cyprus, MYMALL is especially designed to satisfy people of all ages no matter how they chose to enjoy life.