Homes Overseas Awards 2005 - Best Property Cyprus (Silver Almond)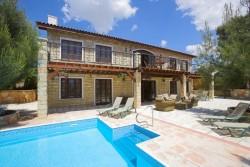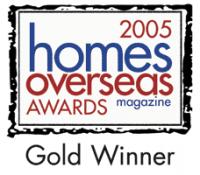 In February 2005 we attended the most impressive Homes Overseas Awards at the Dorchester Hotel in London.
The Homes Overseas Awards are highly regarded within the industry and the competition within the category for Best Cyprus Villa is intense. The awards are structured so as to give a bronze, silver and gold award to the top three developers in each category.
It was a very proud moment when the gold award for Best Cyprus Villa was presented to Sales and Marketing Director, Panayiotis Makedonas by Sir Matthew Pinsett.
The award was given for the Silver Almond and after the ceremony Panayiotis said: "The Silver Almond really is a beautiful house with a stunning design - we are really pleased that the judges recognised the house to be the best villa in Cyprus!"