News: House Number 28
8th December 2017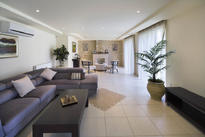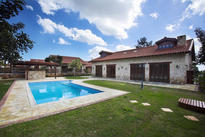 FOR SALE in Souni (Limassol), a family 4 bedroom stone built villa. The plot of the house is 691m² and the covered area is 224m² and has 4 bathrooms and a 4x8m swimming pool.
The spacious and comfortable property has interior and exterior light fittings, fitted oven, hob/extractor fan and built in fridge/freezer, microwave oven, washing machine, dishwasher, air conditioning, oil fired central heating ,fireplace, professionally landscaped garden, outdoor storage area.
The traditional style house is built in a wonderful countryside environment set amidst pine, carob and olive trees with spectacular views of the Mediterranean.
Price for Sale: €590,000
For more information please contact: Panagiotis Makedonas 25355333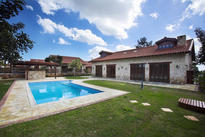 News Archive
Country Rose is proud to sponsor CrossFit Games 2019 15 Jul 2019
For SALE luxury Property in Souni, Limassol 15 Apr 2019
If you would have to pay THE SAME PRICE… what would you choose? A bigger house or a smaller apartment? 5 Dec 2018
House Number 28 8 Dec 2017
Your Own Place in Cypriot Sun 11 Sep 2017
International Star Award for Quality (ISAQ) 21 Jul 2017
The most expensive house in Cyprus, the Santa Barbara Residence 7 Jul 2017
New Photos of Sterling Project 20 Jun 2014
Country Rose is awarded an International Quality Award 23 Jan 2014
Country Rose is shortlisted for a WORLDCOB award 22 Jul 2013
Santa Barbara Residence is completed 11 Feb 2013
Country Rose participates in Moscow Property Exhibition 12 Oct 2012
Country Rose takes part in Beijing Property Fair 20 Sep 2012
Country Rose to receive The Bizz 2012 award 21 May 2012
Country Rose joins Facebook 26 Apr 2012
Our new legal support partner 22 Feb 2012
Country Rose on Russian television 10 Feb 2012
New Russian website launch 1 Jan 2012
2011 5-star International Property Award for Country Rose 23 Sep 2011
Another award for Country Rose! 1 Aug 2011
Country Rose Joins Cyprus Developers Alliance 30 Nov 2010
Country Rose participates in St Petrsburg Property Exhibition 26 Oct 2010
Another Award for Country Rose 24 Sep 2010
2010 Homes International Award for Country Rose 16 Sep 2010
Launch of The Santa Barbara Residence 6 Jun 2010
Another Award for Country Rose! 19 Apr 2010
Country Rose Moves to its New Office! 15 Dec 2009
2009 Best Property Cyprus Award 16 Oct 2009
New Customer Services 27 Jul 2009
New Partnership with Sotheby's Announced 20 Jul 2009