International Property Awards 2006 - Best Property Cyprus (Silver Cedar)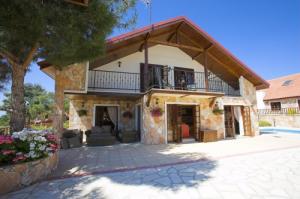 On 3rd November 2006 we were honoured to receive an award for Best Cyprus Property at the International Property Awards 2006. The prestigious event was held at the Marriott Hotel, Grosvenor Square in London and was attended by some of the most prominent and esteemed developers from across the world.
The panel of judges assessing the various categories included some of the biggest names in the property industry including, amongst others, Phil Spencer (Channel 4's Location & Relocation Shows) Jeremy Leaf (Chairman of RICS) and Liz Rowlinson (Property writer for Daily Mail). The properties were assessed from around the world on criteria such as location, appearance, finish, safety and innovation .
The four star award for Best Cyprus Property was presented by Rick Wakeman to Country Rose's Sales and Marketing Director, Panayiotis Makedonas, for the Silver Cedar. Following the event Panayiotis said: "As a company we are really pleased to have received this award, which we feel pays tribute to the hard work we put in every day building what we consider to be the highest quality houses on the island".