International Property Awards 2009 - Best Property Cyprus (Silver Magnolia)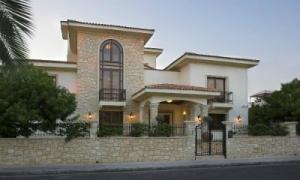 We are delighted to have received the International Property Award for the best villa in Cyprus 2009. Panayiotis Makedonas collected the award at a gala dinner held at the Marriott Hotel Grosvenor Square London.
On winning the award, Panayiotis Makedonas, Marketing Director of Country Rose commented "We are delighted to win another prestigious award this year. Country Rose strives to produce beautiful, innovative and functional homes which offer our purchasers the very best that money can buy. This accolade is testament to the fact that we continue to succeed in that goal. The Silver Magnolia is one of our most stunning houses and deserves to be recognized as Best Property in Cyprus".