Limassol's Weather and Climate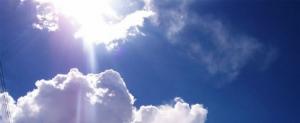 The warm Mediterranean climate in Cyprus will make your days there picturesque, whether you're enjoying a hot dry summer or the rainfall of a mild winter.
Hot summer days bring 12 hours of sunshine and blue skies from May to October. Daytime water sports of skiing and scuba diving make way for evening breezes that offer a cooling alternative to the daytime heat. Treks to the mountains also offer cooling retreats during the summer.
While enjoying this island weather during this time, it's important to remember to wear lightweight clothing and sunscreen.
The hot days and balmy nights of summer usually last through November, when a short fall provides views of the changing colors of mountain vineyards. Swimming is still a lively activity until fall makes way for milder winter temperatures and abundant rainfall of December, January and February.
That's when the activity of swimming gives way to snow skiing in the cooler mountains. Intermittent rain makes way for six hours of sunshine per day in the cities below.
By February, fields of spring wildflowers begin blooming. Green and lush nature blossoms through April, thus paving the way for summer fun.
No matter when you travel to Limassol, you'll enjoy the warm Mediterranean island climate.