Purchase Process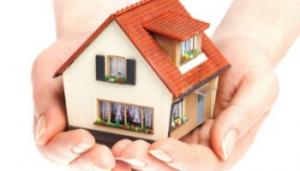 Quality of life in Cyprus, along with the standard of living makes it a very attractive proposition for those looking for an alternative place to live permanently or to invest in a holiday home.
The Island is a place of contrasts - towns with the latest technology and entertainment or villages where life has changed little over the centuries. Eating out is an experience - take your choice - small family-run tavernas where you can taste Cypriot delicacies at very little cost to 5-star International venues where you can pay as much as you would in a top-of-the-range Moscow restaurant.
Buying Property in Cyprus
Foreign Nationals are allowed to buy property in Cyprus - house, apartment or piece of land - with an area up to 4000 square meters. Property in Cyprus is Freehold as the Leasehold system is also utilized in some projects.
Acquiring Title Deeds
With the signing of the Contract of Sale and payment of the deposit, the Contract is registered at the Land Registry Office. This procedure protects the purchaser's ownership rights until the title deeds are issued as the contract cannot be withdrawn by anyone and therefore the property cannot be leased, sold or mortgaged. This status can only be altered by the purchasers themselves.
Property Transfer Fees
Transfer Fees are payable to the Land Registry Office. The amount is based on a sliding scale as shown below. The fee is paid by the purchaser and is due when the Title Deeds are transferred to his name.
Value of Property in € / Rate of Transfer Fee in %:
Up to €85,430 / 3%
€85,430 - €170,860 / 5%
Over €170,860 / 8%
Stamp Duty
A Stamp Duty of €1.5 per thousand is required on purchase contracts with a value of up to €170,860. The rate for amounts in excess of this is €2 per thousand. The Duty is due within 30 days of signing the Contract and is payable by the purchaser.
Immovable Property Tax
The registered owner of a property in Cyprus is liable for this annual tax which is based on the value of his property as of 1st of January, 1980. Property valued at up to €120,000 is exempt from tax. For property exceeding that value the rates are as follows:
Value of Property in € / Annual Tax:
€120,000 - €170,000 / 4%
€170,000 - €300,000 / 5%
€300,000 - €500,000 / 6%
€500,000 - €800,000 / 7%
Over €800,000 / 8%
Sale of Property
You can sell your property at any time with no restrictions.
Capital Gains Tax
Gains from the sale of immovable property in Cyprus are, as a rule, at the rate of 20%. However generous exemptions are provided for: i.e. net capital gains up to €85,430 earned from the disposal of a residence are tax exempt.
Local Authority Taxes
Property taxes charged by the local authority are in the range of €150 - 500 per annum, dependent upon the size of the property. This tax covers the cost for street lighting, garbage disposal etc.
Residence Permit
Obtaining a Residence Permit is a simple procedure. Applicants apply to the local immigration office, and produce the following:
• A Certificate from a Bank stating that the applicant is the holder of an account, along with a Statement of the balance of the account
• Bank guarantee for 1 year and more (€512 per person)
• Proof of Income (in any form)
• Your Passport
• 3 Photographs
• €11.70
• A copy of the Sale or Rental Agreement
Medical Services
Health care in Cyprus is of a very high standard and is available to all. If you prefer private treatment, there are many private clinics and medical centers around the Island. Health insurance schemes in Cyprus are also very reasonable and cost about €2000.00 per year for a family, covering most possibilities. Final costs do, however, depend on age, state of health etc.